Overview
These 0.1" female header strips are commonly used as low-cost connectors for custom-made cables or perforated prototyping PCBs. The standard spacing is the same as on most solderless breadboards and matches 0.1" male header strips. Our female headers are available in a variety of commonly used pin counts:
Select options:
We also carry straight versions of these headers:
Select options:
Dimensions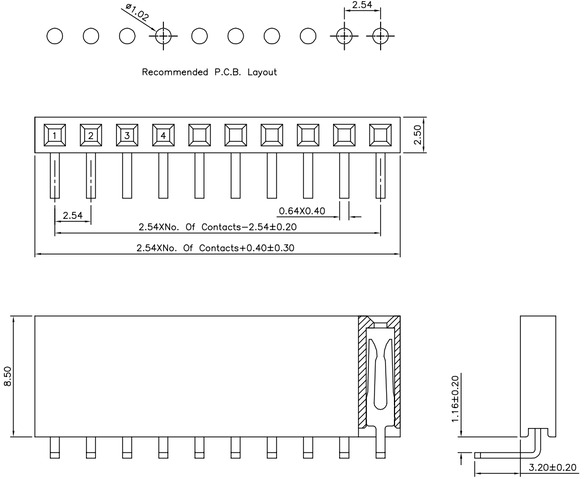 Dimensions for 0.1″ right-angle female headers in millimeters.