Overview
This stackable 26-pin female header features two rows of 13 pins spaced with a standard 0.1″ (2.54 mm) pitch; this spacing is the same as on most solderless breadboards and matches 0.1″ male header strips. The extended pins allow multiple units to be stacked as popularized on Arduino shields, enabling removable daughter boards that can access pins without blocking them. The 2×13 size is notably used on the Raspberry Pi Model A and Model B.
This header includes two 0.1″-thick spacers, which gives it the necessary height to clear everything but the tall USB A connectors on the Raspberry Pi Model B. The locations of these spacers can be adjusted if so desired to provide more clearance, or they can be removed to provide less clearance:
We also carry a shorter 2×13 stackable female header (with no spacers) and a standard (non-stackable) 2×13 female header.
Dimensions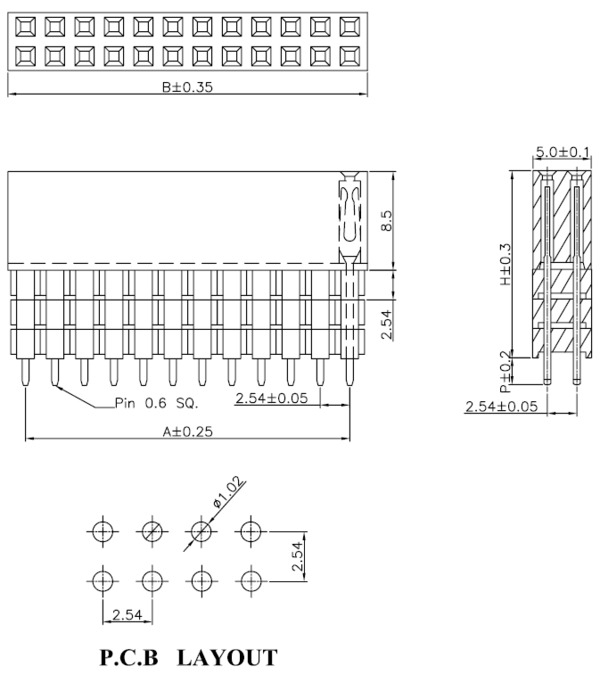 Dimensions (in mm) of straight stackable 0.100″ female headers with extra spacers.
The dimensions in the above diagram are: A = 30.5 mm, B = 33.5 mm, H = 13.5 mm, and P = 9.7 mm.